Hey, you ok? Haven't seen you in a while? You alright? Having fun? Let me know you're ok?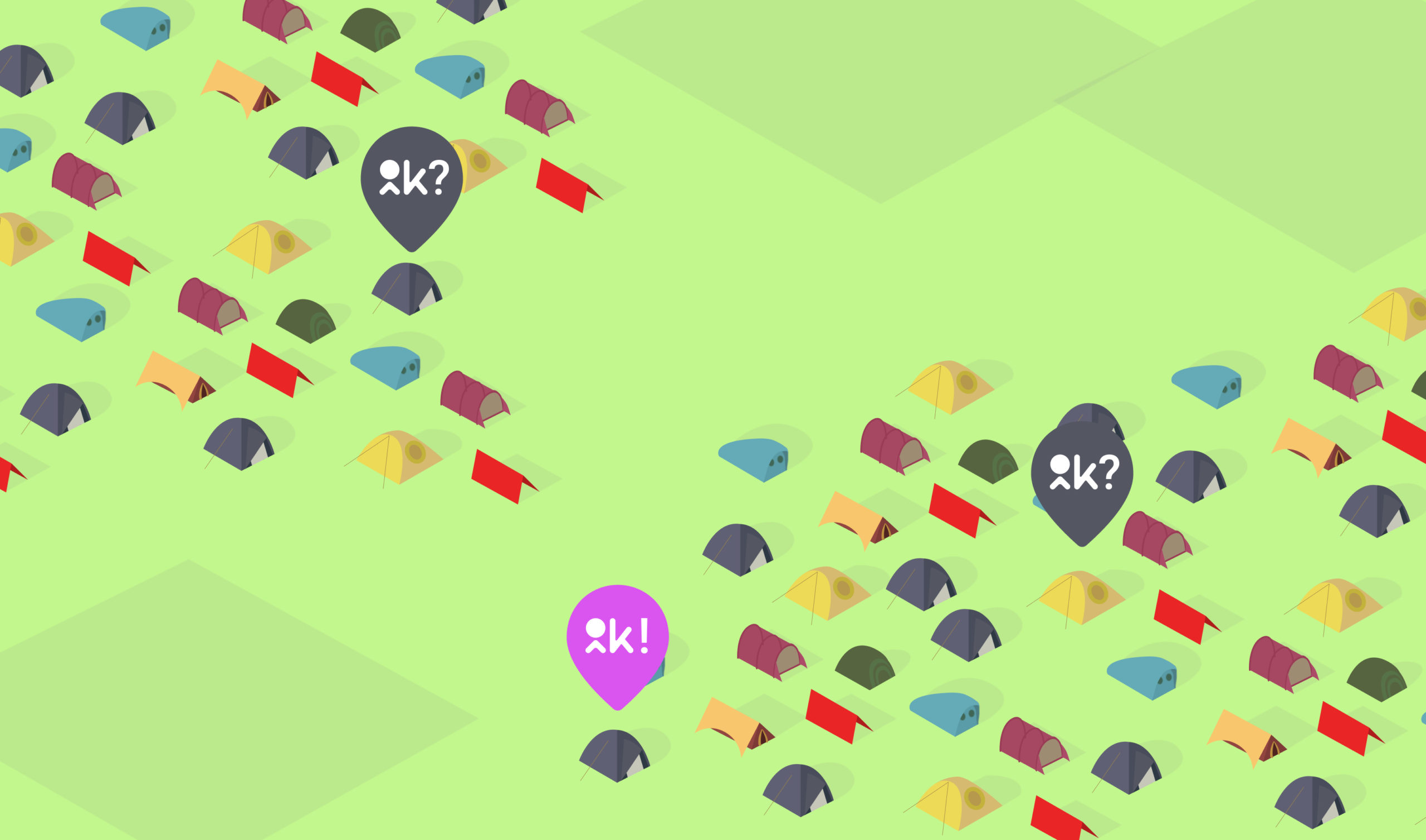 Festivals are great – there's no denying that! Big groups of friends, couples and solo party-goers all getting together to enjoy a few days of music and freedom from the norm. It's spectacular. And even if you're not a festival-goer, you may have appreciated the size of a big crowd when it comes to finding your friends and making sure everyone is doing alright.
It's easy to get absorbed by the wonderment of a big festival, even a small one with a couple of thousand people is a significant event. Have you ever found yourself a little… lost? Getting lost can be part of a big event's appeal and diving into the big crowds of people – but not for everyone.
Some like to get lost, and some want to stay found
Everyone is different, aren't they? We all have friends who, when they head to an event, you'll be lucky to hear a peep out of them for the duration. They likely leave their phone in their tent, car or even at home entirely – which is strange in such a connected world.
It is good to disconnect.
Some people are great at cutting ties with the real world for a bit – and that's amazing. Some people, on the other hand, prefer at least a small tether back to the land of the normal during a festival – and when in big groups, it's nice to know your quiet friends, wild friends, and never-experienced-such-a-thing newbie friends are doing OK.
A text takes a minute or two to check-in
It only takes a couple of seconds to send a text message, asking if your mate is OK – especially if you haven't seen them for hours and they're at the front of a bar somewhere. But, when you're in the thick of the festival vibe, even writing a text message might be a stretch.
And are you reading it and replying? When you're in full festival mode? Probably not going to happen. Especially if a few people ask at the same time.
You probably think, "yeah, I'm doing great! Don't worry!" but never actually send those words back.
What if it was a few seconds?
Take the OKButton with you to a festival. Set on location-based OK statuses and hit that button to let your friends know you're OK, and this is where you are – great for big multi-stage festivals!
Why OKButton?
It requires next to no cognitive processing: open, tap, done. No message to write!

It lets your friends know you're OK (and having fun)

It lets people back home know you're doing great

Anyone can send a quick status back – so ideal for groups
Can you help us? 🚀
We're 19% of our way through funding V1.0!
What does it take to get an app out there? Time, effort and money? OKButton is a project of passion, and we need your help to make it happen